Introduction to Umpiring (ITU) is the first step on the umpire development pathway and will ensure new umpires understand the basics and can continue to build on these.
Players, Coaches and Spectators are also welcome to complete this course to gain a better understanding of the rules.
Minimum age for the course is 13 years.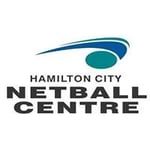 The ITU course is either two sessions or one full
Session #1 Theory: The theory component is taken by an umpire facilitator
Session #2 Practical: The Practical sessions are conducted in person with an umpire facilitator.
Full-Day: The theory & practical sessions are on the same day.
To register click on the Register button at the top of this page
ITU Course 7:
Full-Day: Wednesday 13 July 2022
Time: 9.00 - 2.00pm
Venue: Hamilton City
ITU registration fee includes
Cost: $65.00
Umpire in training shirt
Introduction to the Rules
Completion of New Umpire Module (Centre Theory)
Practical Coaching and Observations
Further development opportunities
ITU courses in Schools or Clubs
We also offer Introduction to Umpiring courses that can be delivered in your school or club. If you have 10+ umpires that will attend, contact us and we can organise a time and date.
Contact Phone: (07) 847 4007
Contact Email: admin@netballhamilton.org.nz