Secondary Schools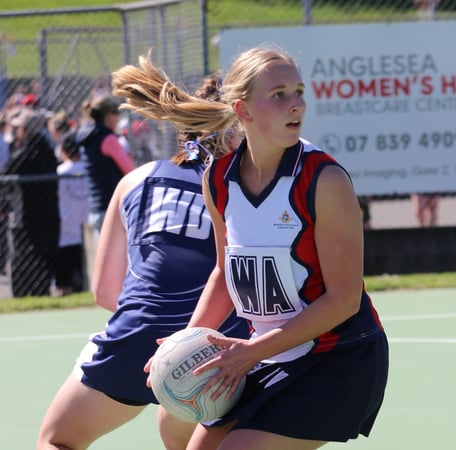 05/12/19 - Further information and explanations have been sent out to Club Managers and School Contacts. Please contact us if you Club or School has not received this information.
Secondary Saturday Competition 2020
Registration: Open to all Secondary teams or Secondary players enrolled in Secondary school wanting to create a team.
Length of Competition: 14 weeks - 15 games (2nd of May-22nd of August)
Game Times: 10:30am, 11:30am, 12:30pm, 1:30pm, 2:30pm, 3.30pm
Grades: Year 9; Year 10; Senior (Year 11-13)
Registration Fee: $525/team
Registration Close: 9th of April
Basic Overview of Competition
Play Dates
No Play Dates
Registration Close

Tournaments & Festivals

May: 2*, 9, 16, 23

June: 6, 13, 20, 27

July: 4, 25

August: 1, 8, 15,22

(*2nd of May is 2 x Grading games)

30 May

11 July

18 July

9 April

Tournament:

18 April

14 June
Secondary Monday Premier 2020
Registration: Open to all Premier and Premier Development Secondary Senior teams
Length of Competition: 6 weeks - 7 games
Game Times: 6:30pm
Registration Fee: $180/team
Registration Close: 10th June
Basic Overview of Competition
Play Dates
No Play Dates
Registration Close

Tournaments & Festivals

June: 28*

July: 20, 27

August: 3, 10, 17

(*28th of June is 2 x Grading games)

-
10 June

-
Secondary Monday Year 9/10 Development 2020
Registration: Open to all Year 9 or Year 10 Secondary Development Teams
Length of Competition: 7 weeks - 7 games
Game Times: 6:30pm
Registration Fee: $180/team
Registration Close: 9th of April
Basic Overview of Competition
Play Dates
No Play Dates
Registration Close

Tournaments & Festivals

May: 11, 18, 25

June: 8, 15, 22, 29

-
9 April
-