Multi Sport "Give it a Go!"
We are excited to bring you the Hamilton Multi Sport Holiday Programme!
Date: 26th, 27th, & 28th September 2023
Time: 9:00am - 3:00pm
Location: Fraser High School
Age: Years 5 - 8
Fee: $20 per day
Please click the following link to register: https://netballhamilton.org.nz/holiday-programme
What to Bring:
Closed in shoes that are comfortable - no crocs
Appropriate clothing - clothing they can be active in, non restricting
Mouth guard & Shin pads are recommended for Hockey but are not essential
Lunch and water will not be provided, please ensure you child comes prepared
If your child has any Access, Disability, or Neurodiverse needs, please state these in the medical notes upon registering
Schedule:
Tuesday Morning: Softball & Touch | Afternoon: Football & Fencing
Wednesday Morning: Rugby & Squash | Afternoon: Cricket & Ultimate Frisbee
Thursday Morning: Volleyball & Kilikiti | Afternoon: Netball & Yoga
For any queries, please contact Aoife at junior@netballhamilton.org.nz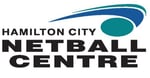 Hamilton CIty Netball Centre
Contact Person: Aoife Fyall
Email: admin@netballhamilton.org.nz
Contact Number: 07 847 4007
Website Link: https://netballhamilton.org.nz/
"Netball can be played by anyone. It is through netball that we aim to give everyone a lifelong connection to sport. You may play at grassroots, follow a player or umpire pathway to performance, become a volunteer or be on the edge of your seat watching games".
Northern Districts Cricket
Contact Person: Mikayla Gillespie
Email: mikayla@ndca.co.nz
Contact Number: 0276362372
Website Link: ndcricket.co.nz
"Northern Districts Cricket provide and oversee cricket experiences for all people across the region. From the award-winning SuperSmash Hubs for primary school-aged tamariki, club cricket across all levels and pathway opportunities for players wanting further extension, ND Cricket aim to connect all people to cricket, and create great memories in the process."
Contact Person: Nicky Smith
Email: development@waikatohockey.org.nz
Contact Number: 07 838 0485 | 021 336 999
Website Link: https://www.waikatohockey.org.nz/
A Mouth Guard & Shin Pads are recommended, but not essential
"Come and have a try of hockey, it's a fun team sport to play. Lots of awesome skills to learn coached by some super cool coaches."
Waikato Bay of Plenty Football
Contact Person: Scott Parsonage
Email: scott.p@waibop.co.nz
Contact Number: 021 915 459
Website Link: https://www.waibopfootball.co.nz/
"Football/Soccer is one of the most popular sports for young people in New Zealand to play. More than 20,000 people play football as their winter sport each year. Football is a great way to develop agility, balance and coordination as well as team work and is a fun way to meet new people and learn new skills. The games and activities that are used are suitable for tamariki or all ages and abilities."
Contact Person: Liam Carter
Email: liamkcarter@gmail.com
Contact Number: 0220255122
Website Link: https://www.rideyourtrikenz.co.nz/
"To provide more people with different abilities on all sizes of bikes/trikes and to help improve the conditions for riding."
"Ride Your Trike NZ is a New Zealand wide group recently formed. We are aiming to help people with different abilities with different bikes such as - trikes, cargo bikes, trailers and more. We want to help people by giving them the right information, campaigning around bike safety and driver education and running events, courses and programs."
Accesible trikes and games - come be part of the day, don't let disability stop you
Contact Person: Alysha Priestly
Email: tdo@waikatotouch.co.nz
Mb: 0226031947
Website Link: https://waikatotouch.co.nz/
"Waikato Touch is a community based Regional Sport Organisation that has a huge focus on Junior and Youth Development.
Representative Teams have been very successful across all grades and we are one of the leading Provinces in New Zealand, from Grassroots level to Representative Level.
Waikato Touch have a passion for encouraging young athletes to learn and play the game either for fun or for competition".
Contact Person: Deano Herewini
Email: deanoh@mooloo.co.nz
Mb: 02108892806
Website Link: https://www.mooloo.co.nz
"Waikato Rugby provide a friendly & enjoyable learning environment for Boy's & Girl's.
Our Rugby delivery is tailored for both participation and competition Levels.
We cater for ages & abilities from U5s through to adults.
Our pathways provide athletes the opportunities to participate at the highest level.
Culture & Connections are some of our strengths within the organisation."
Contact Person: Seth Phork
Email: kiwivolley@volleyballwaikato.org.nz
Website Link: https://volleyballwaikato.org.nz/
"Volleyball Waikato is a thriving organisation with a passion for promoting and fostering a vibrant and inclusive volleyball community in our region."
Contact Person: Tony Fransen
Email: waikatoultimate@gmail.com
Mb: 0273098867
"Waikato Ultimate runs the Ultimate (frisbee) leagues and competitions in the Waikato region. This includes schools league, indoor social and competitive leagues, outdoor social and draft leagues. Waikato Ultimate runs tournaments including: schools tournament, Savage Thaw, and King's Birthday Hat. We help with give-it-a-go sessions, player and coach development and anything that can help increase the spread and participation in Ultimate across the Waikato region."
Contact Person: Nicki Blake
Email: manager@squashwaikato.co.nz
Mb: 0274678067
"Squash Waikato aim to promote, develop and foster squash within the greater Waikato Region. We aim to inspire and enable people to play squash the way they want to by delivering a range of different programmes in both school and club environments. Squash is one of the healthiest sports in the world and can be played by people of all ages."
Contact Person: Stephani Fairclough
Email: play@softballwaikato.org.nz
Mb: 027 563 9741
"Waikato Softball is a regional sport body that delivers the game of softball within the Waikato Area. We have provided a breadth of age grades and competition options to allow all players an opportunity to play softball despite their previous experience or knowledge of the game. Our associattion strongly supports whanau concepts and we are a very close community of players and families. Our Values Respect - Show respect for each other and the game on and off the diamond. Passion - Nurture the passion in our softball families and communities so people want to join and stay. Excellence - Produce the best quality outcomes for our sport. Cooperation - Work together for the good of our sport and collaborate for success"
Contact Person: Vicky Scherer
Email: vic.sk22@gmail.com
.
Contact Person: Katie Deare
Email: katie@sunsalute.co.nz
Give Yoga a go. We'll look at some of the classic yoga poses and special breathing techniques and then link them together in a small sequence. We'll also do a small meditation and rest. All are welcome!
Katie is an experienced and qualified yoga teacher based in Hamilton East. She owns and runs Sun Salute Yoga Centre on Lovegrove Lane in the Hamilton East village.